Print This Post
For Creativation this year, we chatted with our best craft company buddies and decided to throw a month-long giveaway series to celebrate you, our readers. We included lots of yarn, watercolor sets, craft organizers, coloring books,  paper crafting flair, and as much Mod Podge as a crafter's heart could ever want. Just for you! <3
Plus, we have a brand new eBook full of amazing free projects, for instant download: 11 DIY Craft Projects for Any Occasion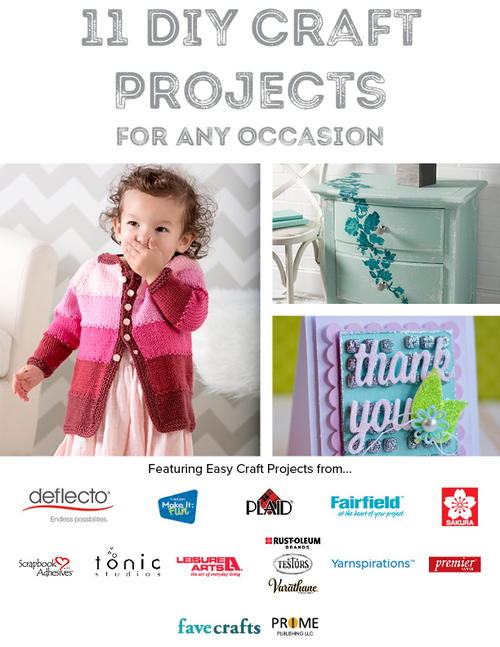 The Complete Craft and DIY Series

Cupcake DIY Frame
Mid-Century Modern Ottoman
Frozen Succulent Planter
Stuffed Bear Kids Toy
Sweet Roses Mod Podge Dresser

Colorful Wooden Calendar Blocks
Glittery Thank You Card
P.S. Thanks sponsors!

With Crafty Love,
Which giveaway excites you the most?
Craft Paper Scissors is a creative hub for DIY enthusiasts, devoted hobbyists, casual crafters, and serious artists. Known as a crafter's paradise, Craft Paper Scissors features craft advice, tips and tricks, tutorials, round ups, and inspiration in your favorite arenas: holiday crafts, wedding crafts, paper crafts, kids' crafts, jewelry crafts and more.
Print This Post