A year's Pantone color has a huge influence on trends in fashion and home decoration. If you want ideas on how to involve this year's Pantone color in your life, check out these 2017 Pantone Color of the Year: 14 Greenery DIY Crafts. For those who haven't been following color forecasting, 2017's color is called Greenery. Greenery is a cheery, yellow-green shade that symbolizes the natural world. It'll make you think of spring and will give you a refreshing burst of energy, regardless of what season it is. Imagine the lime green complexion of Mike from Monster's Inc, and you got an idea of 2017's hottest shade. You definitely don't have to spend a lot to put some greenery pieces in your home, though; this collection will show you some budget-friendly DIY projects that all have this hue of green.
Admittedly, the idea of seeing bright, spring green sounds very appealing to me right now because of the chilly winter weather. The most green I've seen for the past week is from the salads in my plates and the wee hints of green in my mom's dying plants. So, they haven't been the most invigorating sights to come across. If you're looking forward to spring time like me, or if you're eager to dip your toes in making projects with 2017's Pantone color of the year, then check out some of these easy craft ideas. There's everything from lovely green face products to bright green chairs that's perfect for your backyard. Heck, there's even a craft so your dog stays in the Pantone loop, too. The Greenery possibilities are endless.
Greenery Homemade Beauty Products
If you can include green in your home, why not include it in your beauty routine? These DIY beauty products will make your skin feel smooth and fresh. While some commercial beauty products that have a bright green hue may make you nervous about chemicals, no need to worry about these natural products. These greenery skin care products will cheer you up as you pamper your skin. Most of these products have mint in them; so, they will make your skin smell amazing, too.
Greenery DIY Kitchen Ideas
Besides salads and green juices, there are other ways to includes some Greenery in your kitchen! These recipes and crafts will impress you with how creative they are. After all, you get double the cheer when you see bright green things and get to eat the delicious treat. We can't leave out our beloved dogs out of the fun either—check out these Marvelous Minty Dog Treats!
Greenery DIY Home Decor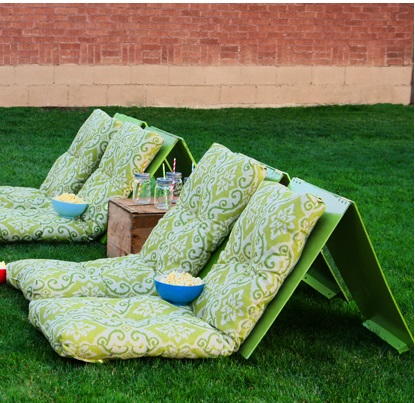 Last but certainly not least, we have home decoration projects that all have Greenery in their color palette. Even if you can't control the weather outside, you can choose what season it looks like around your house. These spring green pieces will definitely brighten up your home. If you want to make a project that's still winter appropriate, try these Wine Bottle DIY Candles in the brightest green hue.
How Would You Incorporate Greenery into Your Life in 2017?
Latest posts by DIY Idea Center
(see all)