With endless indoor planter and terrarium options, gardening is no longer exclusive to outdoors. Who doesn't love an adorable planter or two on their desk to cheer up their day? Prepare to get your mind blown by these 24 Amazing Indoor Garden Craft Ideas. These DIY garden crafts are gorgeous and budget-friendly. Whether your New Year's resolution is to grow a green thumb or you want to dip your toes into the indoor gardening trend, you'll find your perfect garden project from this collection.
For smaller plants like herbs and succulents, DIY planters like these are the way to go. If you've read our post on 2017's Pantone Color of the Year, you'll know that 2017's color is greenery. Greenery represents the desire to reconnect with nature and the great outdoors. However, if you live in a place where you get to see very little plant life, it can be a challenge to surround yourself with nature. Keeping an indoor garden is an easy, fun way to keep your home cheery and green – literally! I'll admit that I'm not the biggest plant person. Years of trying to rejuvenate sad, wilting plants has made me stray in fear that I have the plant touch of doom. But seeing how beautiful these DIY planters are definitely makes me want to try indoor gardening! Check it out for yourself!
Easy Homemade Planters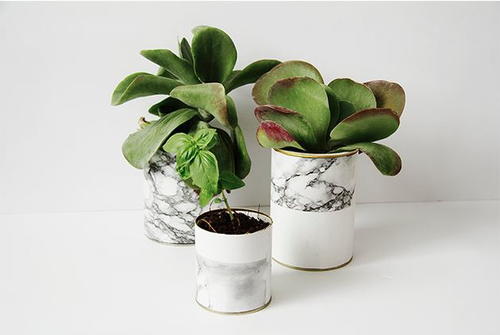 New to making planters? No worries – these projects are practically fool-proof! These homemade planters are fun-sized and perfect for home decor. Even though these projects look complicated, each tutorial will show you tips and tricks to make beautiful planters in a breeze. No planter-building expertise necessary.
Rustic and Wooden DIY Planter Ideas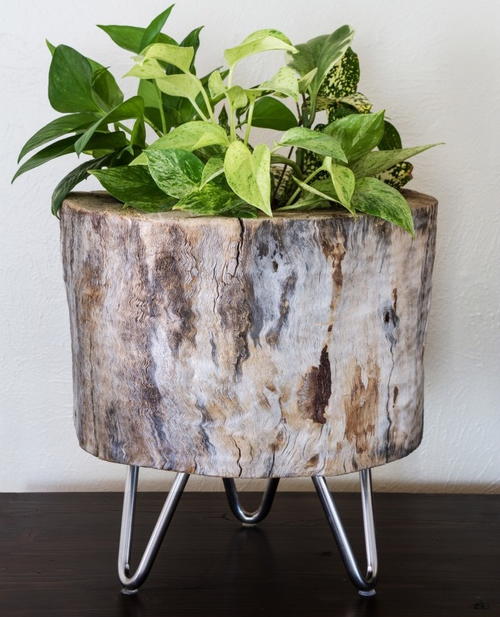 For those who want to fully embrace natural material, rustic home decor, then these planter ideas have got you covered. What screams green and nature more than pairing a plant with….well, another plant? Nothing more than strolling through the woods on a sunny day. But, if that's not possible for you right now, these planter ideas are a close second!
DIY Plant Terrariums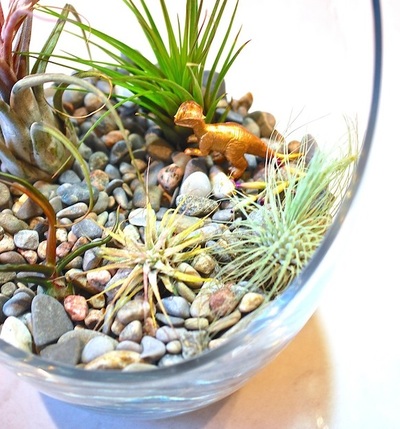 If you've never heard of plant terrariums, then you've been missing out on some awesome home decor. A plant terrarium is like an aquarium, just with plants living inside instead of fish. Think of a mini forest or garden in its own little world, and you've got a terrarium. Not only are these DIY terrariums breathtaking, but they are also surprisingly affordable to make.
Upcycled Planters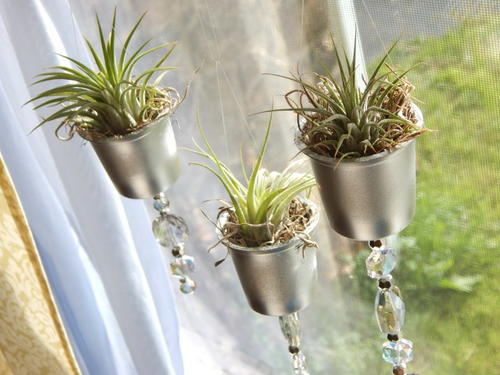 You're in for a treat with these upcycled planters! Upcycled project ideas like these prove that you don't have to run to the store to make a planter. From book planters to mason jar planters, there are plenty of ways to transform common household items into adorable new plant homes. Plus, the surprise element that comes with each of these repurposed planters make them ever the more charming.
What is your favorite plant to grow at home?
Latest posts by DIY Idea Center
(see all)