Print This Post
Eat, drink, and craft in the kitchen! One of our favorite craft ideas for the home is DIY kitchen decor because it's one of those rooms in the house that definitely needs a personal touch. We don't know about you, but whenever we have company over, the kitchen is always the room where everyone ends up congregating. It's the room that sees the most laughter, bonding, and good times. There's something about cooking and enjoying a meal that brings everyone together, and your kitchen should express this pure happiness. You can make a kitchen craft or two to add some life to this room in your home or to refresh what's already there.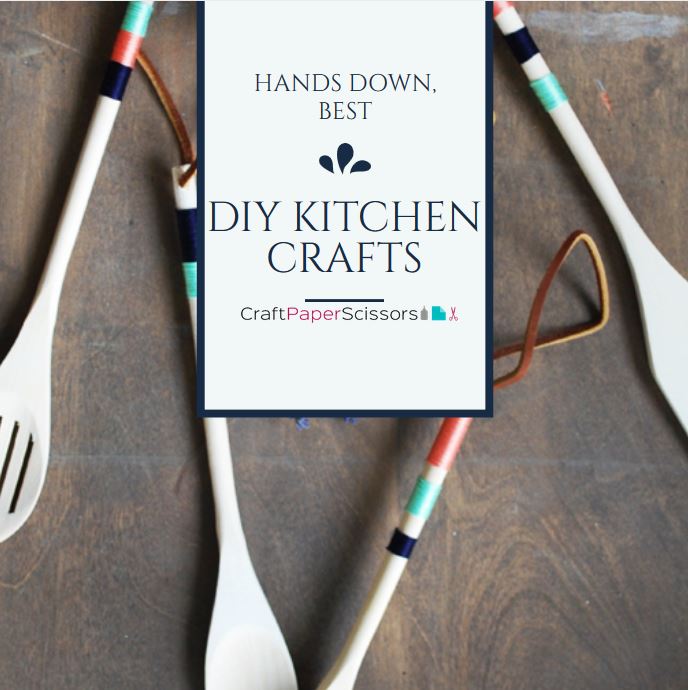 Need a new dishcloth? Need a new kitchen rug? You should make your own! It can be cheaper than buying at a store, and a lot of DIY kitchen ideas are great for using up your yarn or fabric scraps. Not to mention, these crafts also make wonderful and useful DIY gifts for any friend. A gifted set of pretty coasters or a fun dishcloth design would impress any hostess. Whatever you use these crafts for, we've put together a list of the hands down, best DIY kitchen crafts to choose from. Why? Because we ultimately love spending time in this room, and these crafts are so useful!
Hands Down, Best DIY Kitchen Crafts
How to Make a Dishcloth
Super Speedy Textured Dishcloth
DIY Kitchen Decor
Classic Retro-Inspired Placemats
Cute Baking Printable Wall Art
Sugar'n Cream Stripes Placemat
More DIY Kitchen Ideas
Burlap and Faux Leather DIY Coasters
What other room in your house needs some DIY decor?
FaveCrafts.com is a website with all the craft project ideas, tutorials, videos, and tips you'll ever need! We add new projects and tips every day. Some of our readers' favorites include Christmas Crafts, Free Knitting Patterns, Free Crochet Patterns and Crafting with Kids. You will find step-by-step instructions, videos and patterns to make it quick and easy.
Print This Post