Print This Post
Here at AllFreeKidsCrafts, we're all about crafting on the cheap, which is why we couldn't wait to re-release our favorite thrifty eBook! Recycled crafts are always a great way to have some affordable fun, and the novelty of making treasure out of trash is always a blast for kids. In Cheap and Easy Crafts for Kids: 9 Recycled Crafts, you and your little ones will discover our favorite exciting ways to use all kinds of recycled materials you already have in the house.
This amazing collection of easy kids' craft ideas is more than just fun; think of it as a guide to saving money and teaching kids the three R's: reduce, reuse, and recycle!
Inside Cheap and Easy Crafts for Kids: 9 Recycled Crafts, you'll find crafts with water bottles, egg cartons, toilet paper rolls, and more…
Easy Animal Crafts
---
Kids always love making animal crafts, especially when they're made from recycled materials! From Glitter Bugs to polar bears, there are plenty of cheap and easy kids' craft ideas inside our most-loved eBook.
Homemade Toys
---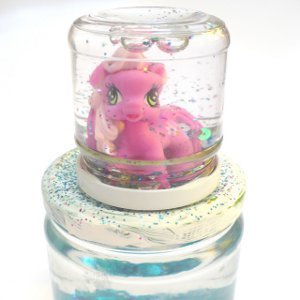 There's no thriftier way to make homemade toys than using recycled items! Inside Cheap and Easy Crafts for Kids: 9 Recycled Crafts, kids can learn how to make snow globes from old jars, playful toilet paper roll birds, and even create an entire Christmas village from cardboard!
Dress-Up Costume Ideas
---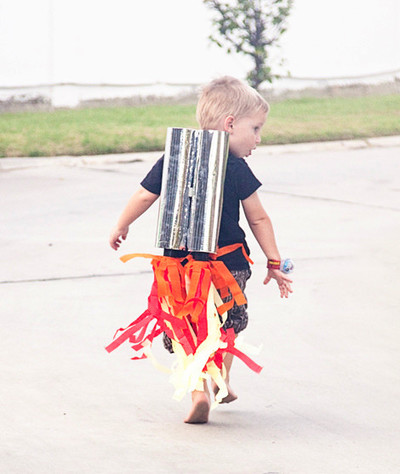 Costumes aren't just for Halloween! If your little ones love to play pretend, you might just have a closet stuffed with all sorts of costumes. Thanks to the recycled projects inside our free eBook, your imaginative kiddo can become a pirate, an astronaut, or even a monster man.  We bet you never would have thought water bottles, newspaper, or plastic cups could be turned into a day of play!
Get your copy of Cheap and Easy Crafts for Kids: 9 Recycled Crafts today!
Tell Us: How do you save money on crafting supplies?
AllFreeKidsCrafts.com is pleased to welcome parents and kids of every age to our collection of the most exciting kids' craft ideas from all over the web. For young minds, arts and crafts develop creativity, so AllFreeKidsCrafts is here to inspire their imaginations with activities and crafts for kids of every age. From nature crafts to make in your own back yard, to edible kids crafts in the kitchen, to crafts for kids who dream of adventure, we feature all sorts of kids crafts from the web's most innovative parents and craft designers.
Print This Post