Have you ever noticed how many boxes of cookies and other treats you give out during the holidays? Plus, there's always the annual cookie exchange party to consider! Whether they are for your neighbors, friends, or family, all that gift-giving can really add up. Instead of splurging on cute gift boxes for your holiday treats, AllFreeHolidayCrafts recommends making the packaging instead! Not only is it a nice personal touch, it is also one of the easiest ways to save during this expensive time of year.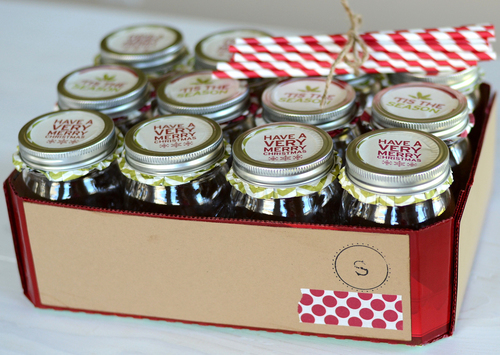 Think of all the times you got plates of cookies or tins filled with cookies that were the exact same. It doesn't feel like a very special gift, right? Go the extra mile this year and make something truly special. It's the little touches that truly make the difference. It will make you feel good as well as the person lucky enough to receive your delicious cookies. After all, Christmas is the season of giving.
Crafty Cookie Boxes
Wrapping up your Christmas treats in any one of these festive boxes are sure to make your cookies a hit. These boxes are super easy to make, and they hardly cost you anything. We understand that the holidays can be a busy time, but don't worry. These boxes can be made quickly so you don't waste any time passing out your gifts. Better yet, whip up these boxes while the cookies are in the oven and you'll be able to deliver delicious, gooey, hot-out-of-the-oven cookies to all your friends and family.
Santa's List Gift Box
DIY Paper Gift Boxes
Recycled Card Mini Gift Boxes
Cookie Exchange Tins
Cookie Containers You Never Thought of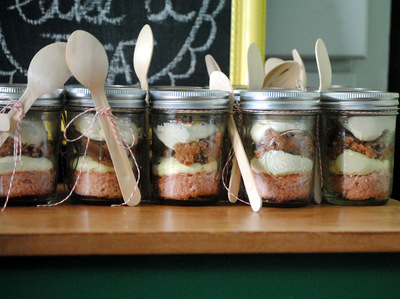 We've pulled together a list of some of the more unique cookie wrapping ideas for those who seek to craft outside of the box, no pun intended. These projects offer a unique twist on the traditional way to package up cookies. Let your creative juices flow and make some cookie containers that all your friends and family will be glad to receive.
Party Favors in a Jar
Holiday Cookie Mix in a Jar
Very Merry Mason Jars
Mason Jar Gift Wrap
What's your favorite gift to make during the holidays?
Latest posts by AllFreeHolidayCrafts
(see all)