Welcome back! Just in case you didn't wander your way over here from the first part of this blog post series, I will give you a little recap on why you want to be here! I am going to be talking to you all about how to maintain your makeup obsession by creating DIY beauty products that coincide beautifully with the upcoming fall trends. This way not only are you finding all new kinds of natural beauty products to make, but you are also learning all about the makeup trends coming up this fall!
This particular part of the series might actually be my favorite because we are talking all about face makeup. That's right I am going to tell you all about the upcoming contouring, blush, foundation, and bronzer trends that are going to be booming in fall; and, I am a contouring fiend, so believe me I am excited! The best part of all of this is that something that never goes out style is all natural makeup products that you can make, which is why I'm going to show you some really neat projects that will not only save your skin from harsh chemicals, but also save your wallet!
For starters, part one of this series was all about DIY skincare, so if you are curious about perfecting your base before you slap on your foundation be sure to check that post out! But anyway, time to jump into this season's stunning trends!
DIY Beauty Products For the Fall Beauty Trends: Part 2
A Firm Foundation
As All Natural As Possible: Natural Beauty Products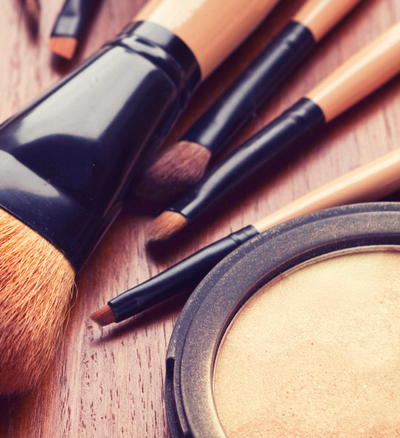 Going in order from you put your makeup on, we are going to start with foundation. Fall's foundation trend is all about being all natural. This is kind of peculiar because the all natural beauty look typically thrives in summer and peeters out come the cooler months. However, this summer is basically about wearing as minimal foundation as possible. That being said, if you do plan on putting any kind of bronzer, blush, highlight etc., I highly suggest at least dusting a powder over your face first for smoother blending. Check out this great DIY Powder makeup that fantastic for giving you "your skin but better" kind of look.  However, if you are not about giving up your liquid foundation, believe me I understand you, check out this great creamy mousse DIY foundation project!
Calm It With The Contour!: DIY Makeup for Bronzing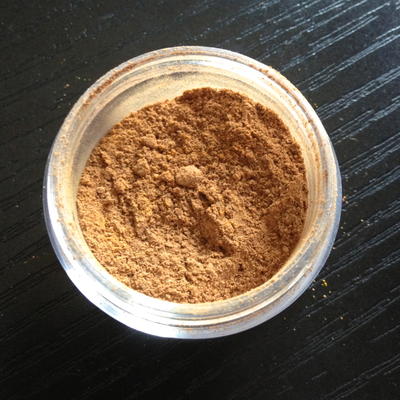 This fall is going to be all about that bronzed glow and not so much about that chiseled jawline. However, if you are a contour queen and you just cannot stop your sculpting habits, the main point of this fall beauty trend is going to be all about only focusing on one feature to contour. Instead of contouring your cheekbones, jawline, nose, and forehead, just contour your cheekbones and leave your nose alone. If you want an all natural bronzer that is all natural looking, be sure to check out this super cool DIY bronzer project!  To retrain your hand on how to simply bronze and not crazy contour, check out this awesome tutorial on how to apply bronzer!
Pretty In Pink: DIY Blush for a Natural Flush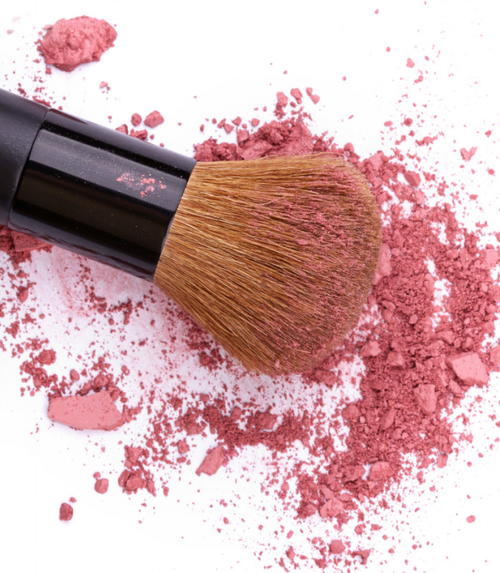 A soft touch of pink blush is going to be all the rage this upcoming fall. This beauty trend is sticking with that all natural beauty kind of look that fall face makeup is centered around.  Instead of doing a bright color or even a bright pink, this fall is going to be about those soft blush tones. Pick blushes that make you look naturally flushed. A good technique to keep in mind when applying your blush is to apply with a light hand. This way you can easily build on your desired amount of blush without going overboard, and since these fall beauty trends are all about staying subtle, less is more! Also, skip dropping some major bucks on name-brand blushes and try out this super easy and amazing Natural DIY blush tutorial! Once you get the hang of making one color you can make tons of gorgeous soft pink blush tones!
If you haven't already be sure to check out our other amazing post all about how to take care of your skin this fall to keep it radiant right here: DIY Beauty Products for Fall's Beauty Trends: Part One! Plus, stay tuned for our next section of this series all about the fall beauty trends pertaining to your lovely luscious lips! And if you want even more after that! Don't worry there is a Part 4 to this series that will be just around the corner!
What face makeup beauty trend are you most excited to try out?
Latest posts by DIY Idea Center
(see all)