When Debbie offered to bring all her best buttons, ribbons and cardstock to a holiday card-making party at Sheri's, she underestimated the challenge of bringing her prized crafty collection up three flights of stairs to Sheri's apartment. First of all, her craft supplies were in shambles  – mostly beat-up bags and containers with who-knows-what in them. It was hard enough to find what she needed, and harder still to get them up those stairs.
Craft organizers keep your craft supplies tidy and easy to find. Plus, they make it easier to see what items you already have and avoid buying your third spool of black ribbon. If Debbie made herself some DIY Craft organizers (like the ones on our list below!) she'd be able to grab everything they needed for holiday card making, in a hurry.
Plus If Marge had the UpCart Handcart, a foldable cart that can transport up to 100 pounds of items upstairs, she could have dragged her stuff up without a worry. Strap in your craft organizers and bags, pull the cart upward and the cart does the work.
You can pull anything upstairs with the specially engineered wheels on this cart. Plus, the Upgrade Bag attachment allows you to enclose any items safely, attached to the cart. We're giving a UpCart Handcart and Upgrade Bag away to one lucky reader. See contest details below.
10 DIY Craft Organizers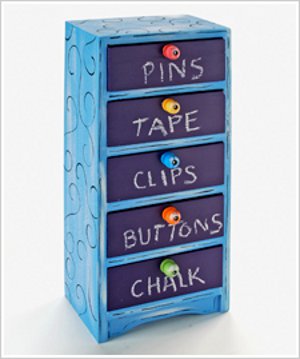 UpCart and UpGrade Bag Giveaway
The UpCart is a one-of-a-kind handcart that helps carry up to 100 pounds of groceries, boxes, and more! The unique design allows the cart to easily move up and down flights of stairs. The UpGrade Bag is an attachment that can hold all of your items in an enclosed bag.
Enter to win now through October 8!
How big is your craft supply collection?
Latest posts by CraftPaperScissors
(see all)