Haunted houses are something we look forward to on Halloween! They're wonderfully scary with their spooky decorations, creepy sounds, and Halloween lights. Turn your own home into a fun, haunted house with these wickedly cool Halloween decoration ideas. These homemade Halloween decorations will be sure to spook any trick-or-treaters. Plus, who doesn't like their house looking festive?
We especially love DIY wreaths for Halloween. You can give your fall wreath a break for a bit by featuring any one of these bewitching masterpieces we've listed below. These Halloween wreaths are both pretty and scary at the same time!
If you like holiday lights, but aren't sure what to do for this spooky holiday, then you should try making your own from our list of favorite DIY lights for Halloween. These lights will add the right amount of eerie glow to either your front porch, front yard, or the inside your home. Some of these crafts are so easy, you'll have no trouble learning how to make Halloween decorations rather than simply purchasing some at a store. With these Halloween decorating ideas, your house will be looking haunted in no time!
Spooktacular DIY Halloween Decorations For Your Home
How to Make a Wreath for Halloween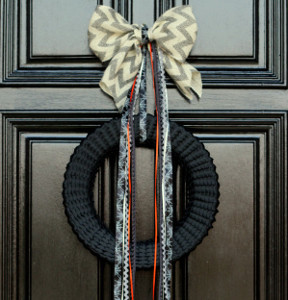 Wishing You a Very Happy Halloween Wreath
Easy & Spooky Halloween Wreath DIY
DIY Lights for Halloween
Jack O'Lantern Mason Jar Ideas
More DIY Halloween Decorations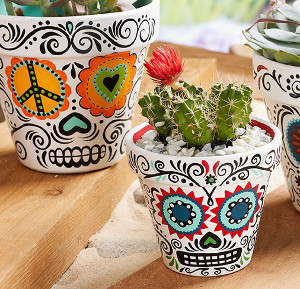 Beginner Fabric Pumpkin Tutorial
Day of the Dead Daisy Planters
What's your favorite Halloween candy?
Latest posts by AllFreeHolidayCrafts
(see all)