Whether you are looking for some DIY gifts to make, or simply trying to strengthen your friendship, these DIY jewelry projects can help you out. Friends can be tricky to shop for at times, that's a given. However, you can use these awesome handmade jewelry projects to help limit the confusion. These are without a doubt jewelry patterns that your friends are going to fall in love with.
If you are looking for some jewelry projects you will want to make your friends, you have definitely come to the right place. Stop worrying about if your friends are going to like their presents or not. Stop worrying about if you show your friends you care about them or not. Stop worrying about how you can show your friends that they mean a lot to you. These DIY jewelry projects can help make all of that go away. These are budget friendly, fun, and adorable. I promise that all your friends will go nuts for them!
DIY Jewelry Projects All Your Friends Will Love
For Your Classy Friend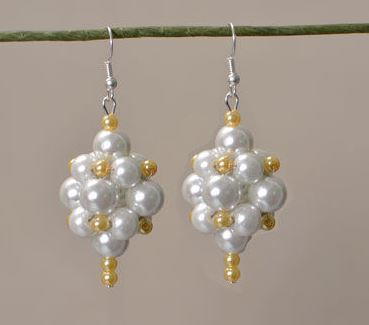 You cannot even deny the amount of class that these Pearl Ball Bridal Earrings have. This is a great pair of elegant earrings for all your friends that are constantly keeping it classy.
Pearls are the epitome of class. Therefore, this Pearls and Chains Layered Necklace brings a nice touch of elegance to any outfit. A necklace fit for a queen, so it's fit for your friend!
For Your Outgoing Friends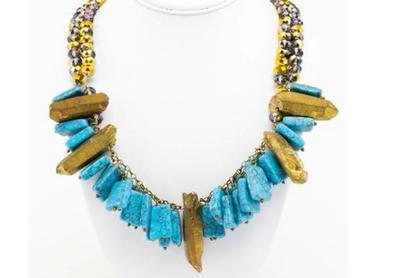 Talk about a bold necklace that is perfect for your outgoing friend. They will fall in love with the unique pattern this Zuri DIY Necklace has to offer.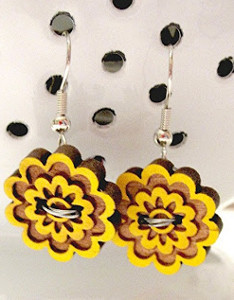 Speaking of outgoing, how about these Bright and Sunny Button Earrings. These DIY earrings are sure to match your friends bright and shining personality! What could be better than that?
For Your Shy Friends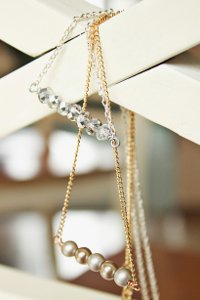 Try this wonderfully delicate DIY pendant for your shy but lovable friend. Use a simple crystal or pearl stone to add a touch of elegance while still keeping this Simple Straight Beaded Pendant easy to wear everyday.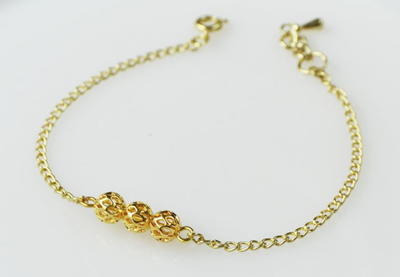 This is a quick and easy DIY jewelry piece to show your friend you care. The simple color and design makes this Delicate 5-Minute DIY Bracelet perfect for your shy friend to wear!
For Your Girly Friend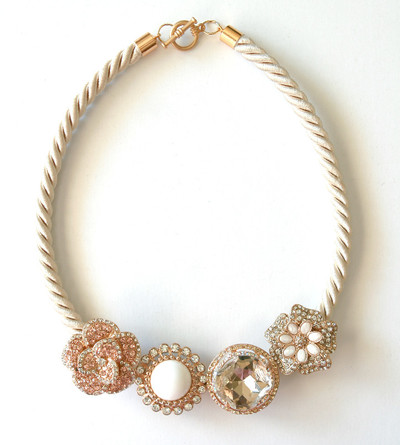 Nothing is more girly than flowers, pearls, and sparkles. That makes this Shimmering DIY Statment Necklace perfect for your super girly friend to fall in love with!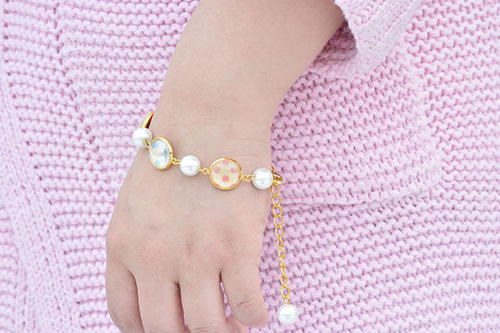 Pearls, polka dots, and a gold chain, talk about the perfect necklace for your feminine friend. There is nothing wrong with loving to rock some pearls and polka dots, and this bracelet gives your friend the chance to do that!
For Your Rocker Friend
Everyone has that friend that is all about the leather, studs, and spikes. Well, this Rocker Chic Statement DIY Necklace is definitely something that your rocker friend will fall in love with!
Now, when it comes to the thought of a classic rocker friend there is really only one DIY jewelry piece for you to make them. This Classic Rocker Wrap Bracelet will leave your friend speechless!
For Your Fancy Friend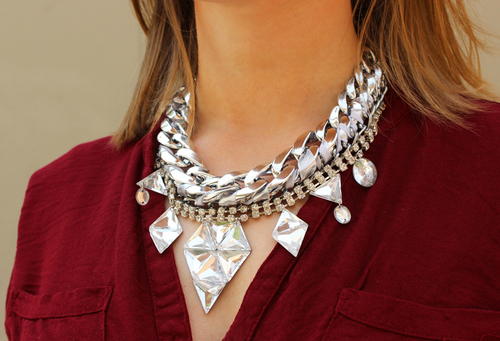 We can't deny your fancy friend some awesome DIY jewelry pieces! That is why this Layered Dazzling Statement Necklace gives the appearance of costing a lot when you can really make it at home. Perfect!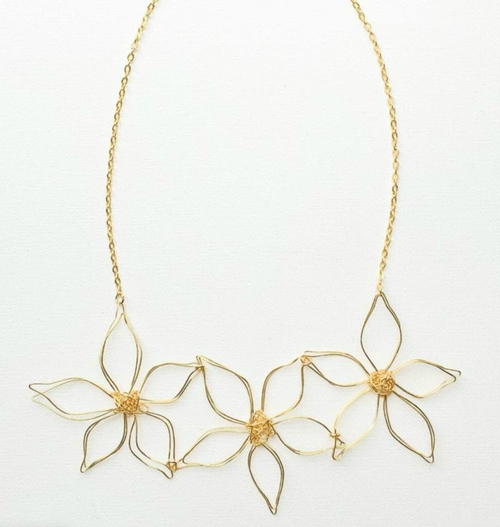 This Anthroplogie Knockoff Daisy Chain Necklace is sure to impress your fancy friend. You can get the quality of a high price item without having to pay the money…they'll be in love!
Latest posts by AllFreeJewelryMaking
(see all)