You will never get over the shock of how easy and inexpensive it is to make your own bouquet! Not only that, but these DIY wedding bouquets below look better than just good—they look spectacular. There is nothing lame or ordinary about going the budget-bride route and trying to save some money, just like there is absolutely nothing ordinary about our DIY wedding bouquets. The best part about taking the time to learn how to make a wedding bouquet is that you call all the shots. You don't have to meet with your florist until it looks just right, you don't have to pick and choose flowers based on how expensive they are for your florist to include—all you have to do is pick up the flowers you want, wholesale, and start creating.

With our flawless tutorials, you will be on your way to completing your DIY wedding bouquet in no time at all! We promise that you are going to feel a million times more beautiful walking down the aisle carrying a bouquet you designed yourself. Your wedding is all about you, and a homemade bouquet is the best way to reflect all the emotions you feel on your special day. Choose from our Classic, Creative, Paper, and Unique categories, each containing hand-picked bouquet designs especially for you. So what are you waiting for? Start pinning, collecting, and sketching your ideas for your very own DIY wedding bouquet!
The classics are the classics for a reason! Below are six unbelievably beautiful bouquets that echo the classic traditions of bouquet design.
Are you more one to make your own path? Perfect! Below are six breathtaking bouquets that break the mold and dare to be different.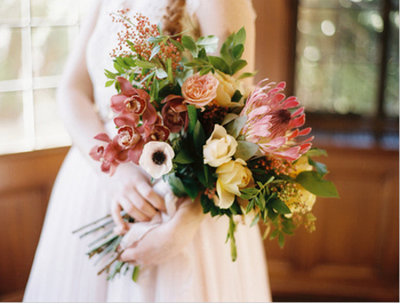 Don't want to spend all the money on fresh flowers? Don't worry! Below are six perfectly pretty paper bouquets that your guests will never believe aren't real.
Do you want to change up the bouquet-game all together? Good! Below are six daring, never-before-seen, unique wedding bouquet ideas that are sure to leave an impression.
Which DIY wedding bouquet would you make?
Latest posts by AllFreeDIYWeddings
(see all)