Personally, my favorite kind of jewelry is gold jewelry. Transitioning from summer to winter can be challenging, because silver jewelry takes over. However, I love wearing my gold jewelry for all the different fall and winter holidays. Specifically I rock my gold DIY jewelry on Thanksgiving, Christmas, and yes, even New Year's Eve. If you are a gold getter like me, then you need to check out this Falling in Love with Gold Jewelry: 18 Holiday Jewelry Patterns collection.
Not only is this going to make all your winter jewelry dreams come true; but, this collection can also give you great ideas for holiday jewelry items. You will not be disappointed with what this wonderful collection has to offer you. Plus, there is an assortment of DIY necklaces, handmade earrings, homemade bracelets, and even a couple of rings. There is plenty homemade jewelry patterns to choose from in this collection.
Falling in Love with Gold: 18 Holiday Jewelry Patterns
DIY Jewelry for Thanksgiving: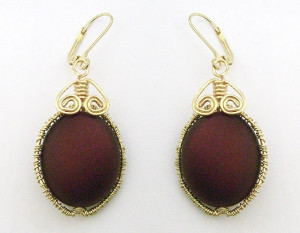 Thanksgiving is luckily still the time of year when gold jewelry is still in high demand. That means Thanksgiving jewelry patterns in gold is in great demand! This assortment of fall jewelry items include pieces that are dripping in gold. Trust me, you will not be disappointed with this assortment of bracelets, necklaces, and earrings.
Handmade Jewelry for Christmas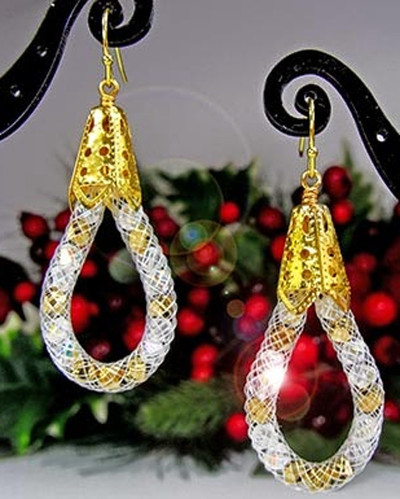 Christmas is more of a toss up on if you are going to wear silver or gold. You can always learn how to mix and match your jewelry with this guide, so you can wear both. However, if you are not that adventurous yet, there are some really great DIY Christmas jewelry pieces in here for you that you will absolutely love for the holidays!
Homemade Jewelry for New Year's Eve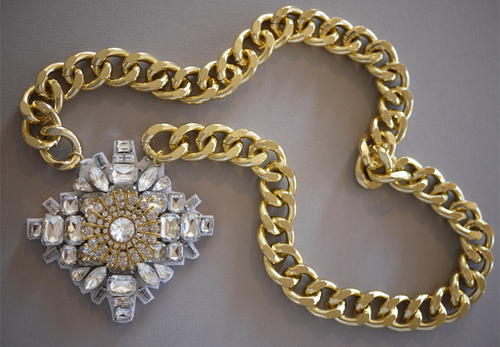 Who says you have to wear silver to sparkle? That's right I even found some gold New Year's Eve jewelry pieces that will give you all the glitz and glamour you need this holiday season! Sparkle bright with these gold jewelry pieces that are perfect for outshining even the brightest disco ball on New Year's Eve!
If gold jewelry really isn't your style, or you do prefer all the glitz and glamour that silver jewelry has to offer in the winter fear not! This Glitz and Glamour DIY jewelry collection has all you could ever hope for when it comes to sparkling like a Hollywood star during the holidays!
Latest posts by AllFreeJewelryMaking
(see all)