Print This Post
Christmas is our favorite holiday of the year, so we decided to round up all of our (and your!) favorite Christmas craft ideas! From adorable homemade Christmas decorations to the most precious homemade gifts, these charming kids' crafts will get you into the holiday spirit- we guarantee it! You simply can't go wrong with these Christmas crafts for kids. Make them now, before the holidays are over, or Pin them for next year's round of Christmas crafting!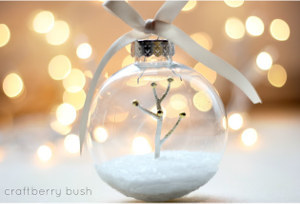 My mom still hangs all the ornaments I made on her tree every year, and it warms my heart to see that she loves them just as much now as she did back then. There's nothing more special than decorating the Christmas tree with the people you love, so it's no surprise that all of your favorite kids' Christmas crafts were actually homemade ornaments! If your family's tree is completely trimmed, kids can make these charming DIY ornaments as a gift for a loved one, or simply save these Christmas craft ideas until next year.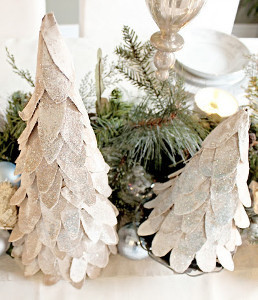 Deck the halls…with kid-made Christmas decorations! If you go all out for the holidays like my family does, no average Christmas decor will do, which means the best way to go is to make it handmade! Each one of these Christmas crafts for kids is sure to become a yearly presence when you decorate for the holidays. No matter how you decorate your home each Christmas, these are the homemade decorations you won't want to miss.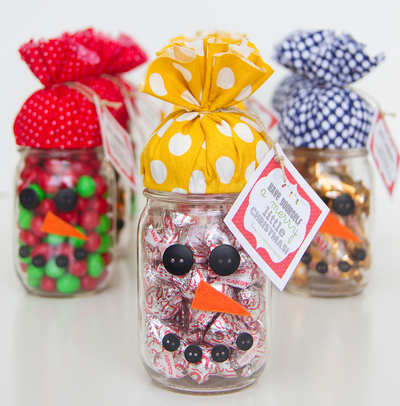 Christmas is the season of giving, but it's easy to forget that not all gifts need to come from a store. In fact, the most cherished gifts are the ones made by hand! Each of these delightful homemade gift ideas is easy to make and will be well-loved by any recipient. I don't know about you, but I would love to receive a luxurious jar of that Candy Cane Sugar Scrub…
AllFreeKidsCrafts.com is pleased to welcome parents and kids of every age to our collection of the most exciting kids' craft ideas from all over the web. For young minds, arts and crafts develop creativity, so AllFreeKidsCrafts is here to inspire their imaginations with activities and crafts for kids of every age. From nature crafts to make in your own back yard, to edible kids crafts in the kitchen, to crafts for kids who dream of adventure, we feature all sorts of kids crafts from the web's most innovative parents and craft designers.
Print This Post