We love awesome ultra-dimensional paper crafts over at AllFreePaperCrafts.com. Give us an infinite supply of paper, 3D embellishments, a die cutting machine, and lots and lots of adhesive and we are just in paper crafting heaven. However, there isn't always the time or the resources to make beautiful 3D projects. Sometimes we're short on time, and sometimes we're short on cash.
There's good news! You don't have to sacrifice quality when you're in a hurry. Instead, play around with some free printables! These projects are as stunning as they are simple. For a quick handmade card or piece of DIY home decor, printables are certainly the way to go. Find one that is graphically designed to perfection. You will love the array of designs you find below.
Printable Quotes
---
What is your favorite quote? If  you don't know the answer off-hand, no worries! Check out these awesome printable quotes to get some inspiration. Print out the quotes and turn them into framed decor or enclose them in a card to brighten someone's day. These awesome printables are not to be missed.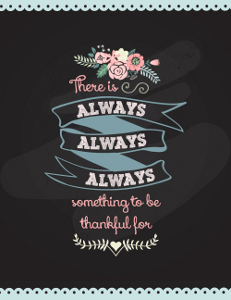 Always Something to be Thankful for Free Printable
Cute Baking Printable Wall Art
Note to Self: You Are Amazing Free Printable
Let the Wild Rumpus Start Poster
Printable Chalkboard Mason Jar Art
Printable DIY Inspirational Wall Art
Spread the Love Free Printable Wall Art
Printable Cards
---
If you're pressed for time and you can't make your own homemade greeting card or note cards, check out the free printable cards below! There are several awesome projects to choose from, and when you send these cards to your loved ones, they will certainly be appreciated.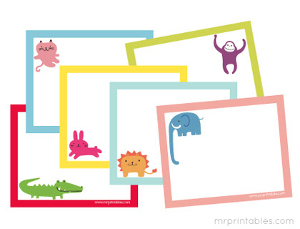 6 Free Printable Greeting Cards and Recipe Cards
Happy Animals Printable Note Cards
Imagine Quote and Free Printable Greeting Cards
Printable Bookmarks
---
Not all of us have time to make our own bookmarks. It's actually better if bookmarks are 2D anyway because then they can fit snugly between the pages! Create an awesome new bookmark by simply printing any of these designs on cardstock and cutting them out. These adorable and awesome bookmarks will delight kids and parents alike!
Giraffe Bookmarks That Won't Lose Your Page
Printable Elephant Bookmarks That Never Forget
Printable Woodland Creature Bookmarks
Trip to the Zoo Animal Bookmarks
What types of printables do you look for the most?
---
Follow AllFreePaperCrafts's board Free Printables on Pinterest.


Latest posts by AllFreePaperCrafts
(see all)