Print This Post
At AllFreeChristmasCrafts, we believe that gift wrapping is a lot like a first impression. Put your best foot forward with some clever gift wrapping ideas. Skip the store bought wrapping paper (and the paper cuts!) and learn how to make your own gift boxes and bags instead.

Simple, Cute, and Festive Gift Boxes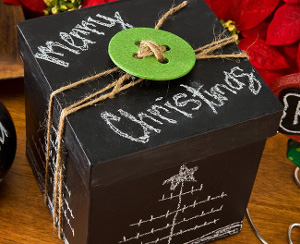 You will not believe just how easy it can be to make your own gift box. In the middle of the holiday rush, you can whip up a few of these DIY gift boxes in no time!
Chalkboard Paint Gift Box
No-Wrap Holiday Gift Boxes
Christmas Printable Pillow Boxes
Peppermint Gift Box
Glorious Glitter Gift Boxes
Awesome Animal Boxes
Bag Your Gifts in Style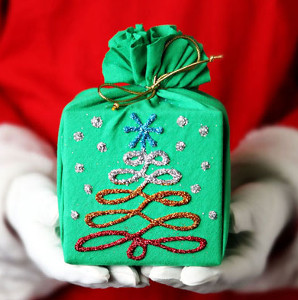 Some gifts don't fit nicely into boxes, and that's where gift bags come in. Big or small, sturdy or delicate, homemade gift bags don't disappoint. The best part? You probably already have all the materials you need to make these bags.
Your Very Own Santa Bag
Back to Basics Gift Bag
Easy Scrapbook Paper Gift Bags
Twinkle Tree Christmas Gift Wrap
Handmade Christmas Gift Bags
Velvet Holiday Gift Bags
Describe the most amazing wrapping job you've ever seen.
AllFreeChristmasCrafts.com is a website dedicated to the best free Christmas crafts, tutorials, tips and articles on Christmas. AllFreeChristmasCrafts finds and delivers the best Christmas crafts from all over the web, from Christmas ornament crafts to Christmas craft for kids. We want you to have the Christmas of your dreams.
Print This Post