Halloween is upon us and maybe, like me, you waited until the last minute to figure out decorations for your Halloween party. I totally understand. You were busy planning the costume and lost track of time. It happens to the best of us. I'm there with you, friend!
Lucky for us, FloraCraft is awesome enough to offer up this free eBook.  From Jack O' Lanterns to ghoulish ghosts, Halloween Craft Ideas: 15 Easy DIY Projects has 15 easy crafts to make your house a Halloween hit. These are easy Halloween decorations you can make before those trick-or-treaters ring the doorbell.
Plus, don't miss your chance to win a FloraCraft wreath making kit below.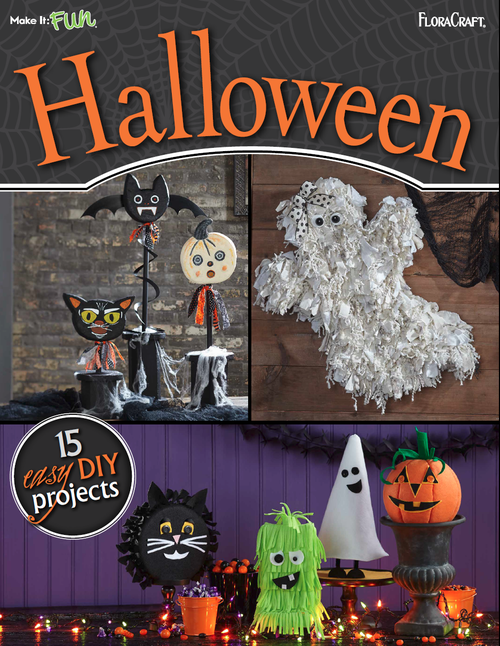 There's plenty of easy stuff in here that you can make quickly, and probably with stuff you have around the house. Projects include:
Check out our pal Chris Hammond telling you the best parts of this free eBook:
These DIY Halloween decorations are just as cute as the ones you can buy in stores, so get crafting! Happy Halloween!
Bonus: Holiday Wreath Making Giveaway!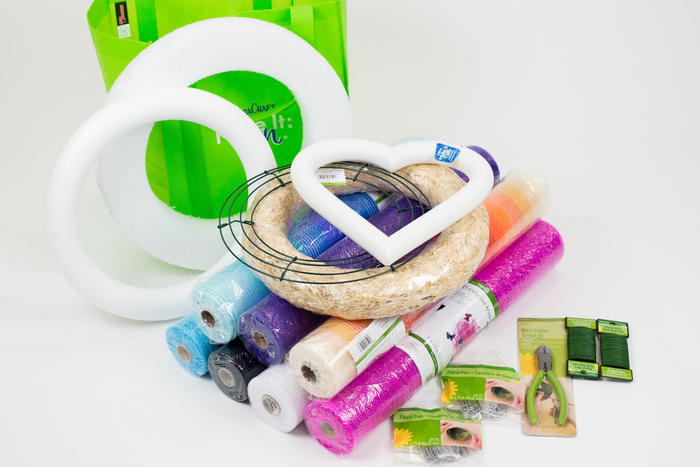 Make a wreath for Halloween, Thanksgiving or Christmas with this awesome wreath making kit from FloraCraft!
Enter for your chance to win through October 31. Hurry, it's almost over!
What are you gonna be for Halloween this year?
Latest posts by CraftPaperScissors
(see all)