Get out your cauldrons and put on your costumes, because Halloween crafting is right around the corner. Plus, Halloween is on a Friday this year, so there is no excuse not to throw a party!  What's a party without fun Halloween treats to eat? If you're not sure what to make, don't fret, because AllFreeHolidayCrafts.com has collected the best Halloween dessert recipes for you. After all, Halloween is all about the candy and treats, right? The recipes range from super-easy snacks to those that are a bit more complicated. Either way,  they are all perfect for any Halloween get-together.
What's great about these Halloween treat recipes is that no matter how scary they look, they will taste delicious, so your Halloween party is bound to be a hit with everyone. Go ahead, you know you want to scare someone with some of these yummy candies and desserts. Scroll through the recipes and find your favorites.
Spooky Halloween Cake Designs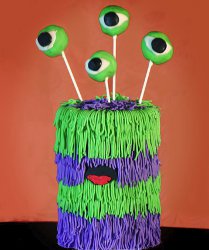 The centerpiece of any holiday party table should always be the cake. Even the most devilish of party guests will smile at these fun Halloween party recipes. Here are our absolute favorite designs that we are sure will get screams of delight from all who see them.  The question is, who will be brave enough to cut into them?
Easy Halloween Candies and Snacks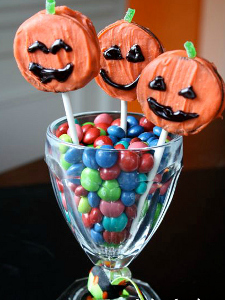 This frightful night just isn't the same if there is not candy involved!  Many of the Halloween recipes below are easy enough for your little monsters to make, so you will have time to concentrate on last-minute costume details. The kids will hurry home after trick-or-treating, knowing these snacks and desserts are waiting for them.
What's your favorite candy to "borrow" from your child's trick-or-treat bags?
Latest posts by AllFreeHolidayCrafts
(see all)