Welcome to part 2 of the 2017 spring beauty trends series! In part 1, I talked about some of the latest makeup trends that'll become huge this spring. In this post, I'm going to break down the best hairstyles to recreate this year. Even if you're no hair wand wielding pro, these easy hair tutorials will show you that making your mane look great doesn't have to be difficult. There's also some helpful tips on how to make your skin look and feel great, too!
I'm in the lazy low-maintenance hair care camp. As in, my definition of making my hair look nice is showering and brushing my hair. Needless to say, I'm pretty hopeless when it comes to anything beyond a ponytail. But these DIY beauty tips are friendly to clumsy people like me who barely owns any hair styling products. There are even some homemade beauty product recipes that you can use instead of purchasing obscure, expensive hair styling products. If I can tackle these hairstyles, then trust me, you can too!
Beautifully Braided Hairstyles
This spring is all about braids, braids, and—you guessed it, more braids. While these braided hairstyles are a level up from the messy plaits of your childhood, they're simple enough that even beginners can pull them off. If you love a basic fishtail braid, then try this Messy Fishtail Braid tutorial. Then, after tackling that, you can try this Lazy Girl's Fishtail Braid Bun or Fantastic Fishtail French Braid tutorial. A crown braid always looks put together, with the added bonus of pulling most of your hair out of the way. Check out the Stunning DIY Half-Up Braided Crown and Crown Braid Tutorial for ideas on your new everyday hairstyle, or how to change up your look for a special event.
Beach Waves Hairstyle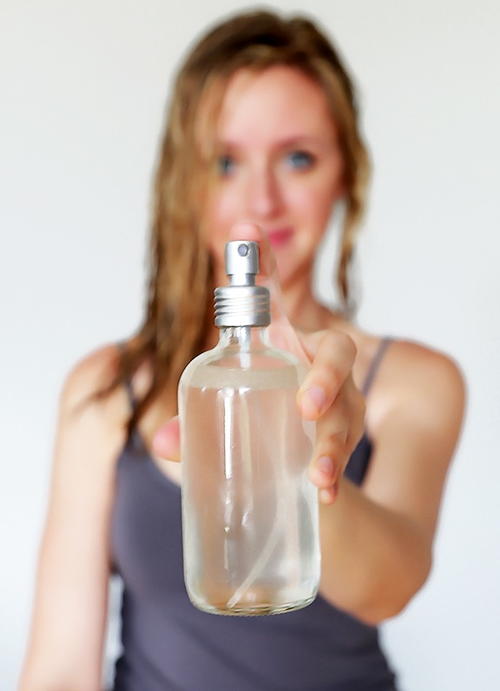 Beach waves always give off an effortlessly gorgeous vibe. With these products and tips, though, it can actually be effortless! Anyone who's done this hairstyle before knows that the secret to perfect waves is in the sea salt spray. There's no need to run to the store and buy a bottle when you can make it for cheaper at home. Give any of these recipes a whirl, scrunch the product in your hair, and add a few waves with a straightener or curling iron for gorgeous waves that don't require much effort.
Get the Glow: Hair and Skin
Whether you've watched makeup tutorials, glanced through magazines, or looked at runway model shots, everywhere you see beauty trends points to one thing: the glow is in. And we can't say we're surprised: who wouldn't want healthy, luminous skin and glossy hair? Pamper your hair to make it shine with this Camomile Infused Hot Oil Treatment. Getting the skin glow takes two steps: moisturizing, brightening skincare and highlighter. Make your skin plump and hydrated with products like this DIY Facial Oil Moisturizer and Anti-Aging Rosehip Facial Oil. This Moisturizing Greek Yogurt Face Mask will brighten your skin thanks to the lactic acid naturally found in yogurt, so it is a great way to make your face glow. Last but certainly not least is highlighting the face! You can either use a cream highlighter, powder highlighter, or even a lighter, slightly shimmery eyeshadow to do this. Lucky for you, this How to Contour Video also shows you how to highlight the high points of your face for that gorgeous, glowy look.
Now you're ready to dive into spring looking and feeling fabulous. With the weather's warming up, you can get more excited about leaving the house. Hopefully this series has inspired you to experiment with new makeup and hair looks this season!
What is your favorite hairstyle to do during the spring?
Latest posts by DIY Idea Center
(see all)