New Year's Eve is always a special night. We find ourselves caught between a year that's coming to an end and one that's just beginning. Whether you'll be relieved to see 2014 go or find yourself full of nostalgia, one thing's for sure: you made it through, and now it's time to party! Celebrate the people you love by making sure you've got everything needed for a fun-filled, sparkly New Year's bash. Do you have your champagne flutes and party poppers? How about killer decorations and hors d'oeuvres that'll have your guests second guessing that resolution to cut back on the sweets? Would you believe us if we said could make all of these things yourself and still have money left over for bottles of champagne?

Don't let your family and friends enter 2015 with bad juju on their shoulders. Follow this guide in order to throw a party filled with glitz, glam, and good vibes for the New Year.
DIY  Party Poppers
You can't ring in the New Year without making a ton of noise and sending tons of glitter and streamers into the air. Get your guests ready for an explosive countdown to midnight with these fun and thrifty twists on an old classic.
Starry New Year's Party Crackers
Homemade Glitter and Confetti Shooters
Starry New Years Party Crackers
New Year's DIY Confetti Bottles
Easy Party Appetizers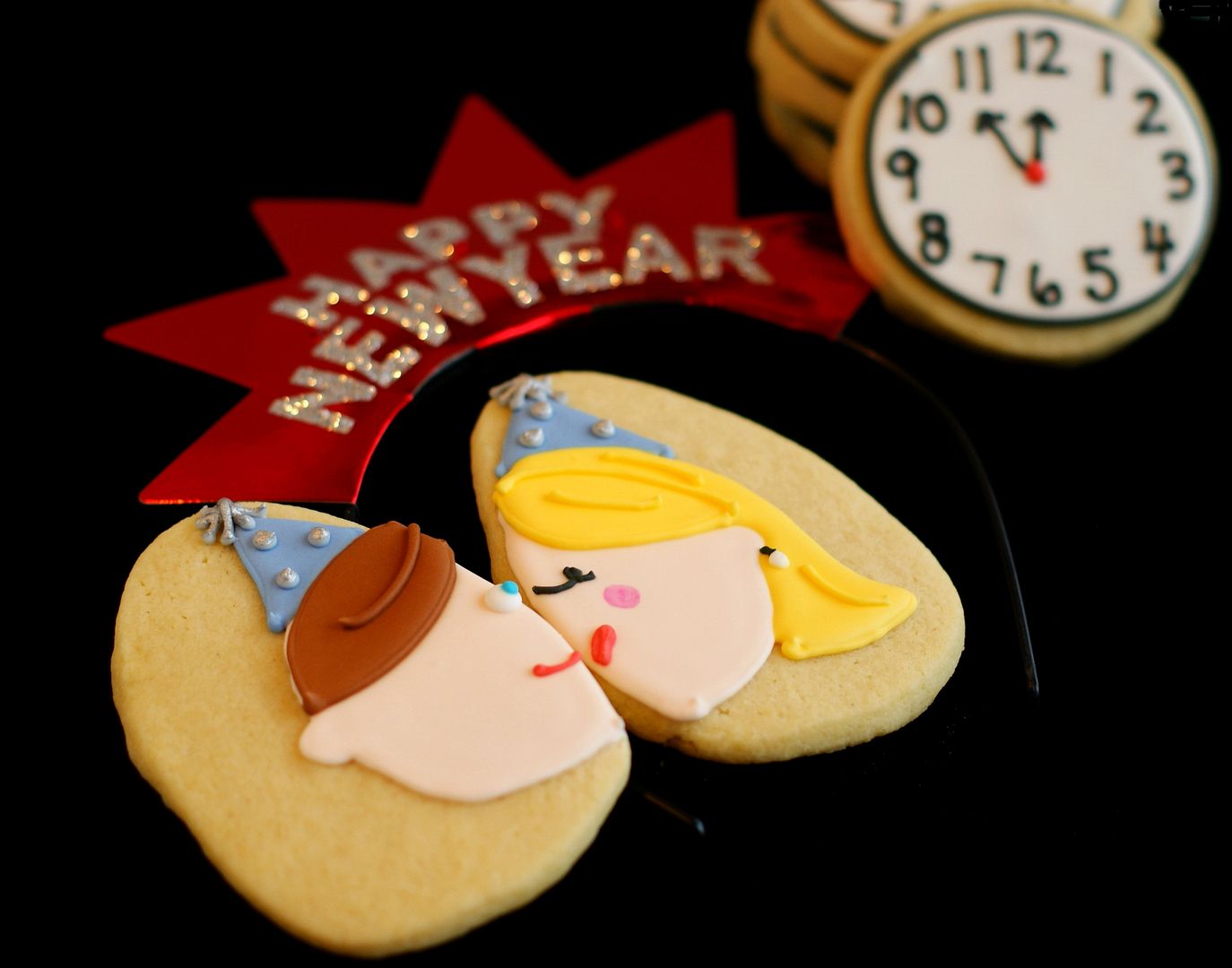 It's important to keep your guests' stomach's full–especially if they're going to be enjoying champagne all night long. Excite them with tasty appetizers and adorable NYE-themed desserts. No one will have to go without a midnight kiss after they catch sight of the adorable smooching couple on these cookies.

DIY New Year's Eve Party Decorations

Set the scene for the evening with sparkly decor, champagne glasses, and more! Don't let an inch of your home go without getting its own dose of glitter. This is the flashiest night of the year. No need to be stingy with the decorations.

Confetti Garland for the New Year
What's your resolution this year?
Latest posts by AllFreeHolidayCrafts
(see all)