Nothing is worse than find a jewelry design that you are absolutely in love with to then discover that it is far, far, FAR out of reach on your budget. You know what I'm talking about right? Those times when you go into a store and pick something up, but then you see the price and you have to slowly lower it back on the table and back away slowly focusing on not touching anything else in the store? Well, one fantastic creation on this beautiful world was the invention of knockoff jewelry pieces. I'm not talking about going to an outlet mall and buying this $200 jewelry piece for $132 instead. I'm talking about making these jewelry patterns yourself for much much cheaper!
It can sound intimidating, especially if you have a love for the store Anthropologie. However, Anthropologie inspired jewelry, or just Anthro-knockoffs can be so unbelievably easy to make and still look like you just bought them for an absurd amount of money. Honestly, knockoff designer jewelry patterns are by and large my favorite because they are always super trendy, super easy to make, and super inexpensive jewelry to make! So keep reading and check out this collection of 11 Knockoff Jewelry Pieces To Save You Money.

11 Knockoff Jewelry PatternsTo Save You Money
Glitter Watch Designer Knock Off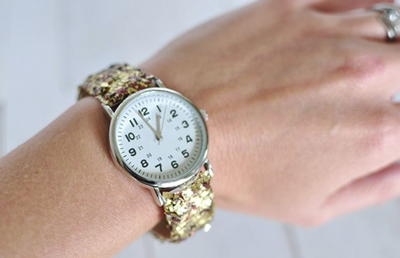 You really can't go wrong with a jewelry piece that is a knockoff and has glitter! This Glitter Watch Designer Knock Off is such a fun pattern to try!
Tom Ford Inspired Fringe Earrings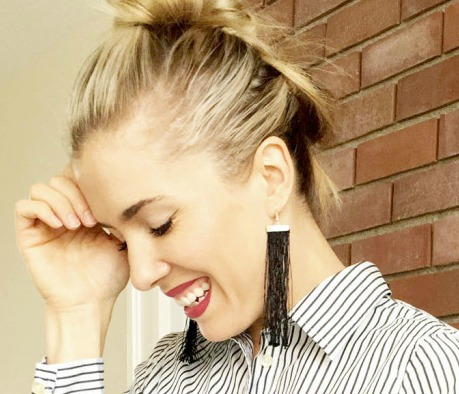 This pair of fringe earrings is undeniably stunning. I love how this knockoff jewelry item is really perfect for all year round!
Knockoff Tribal Fringe DIY Necklace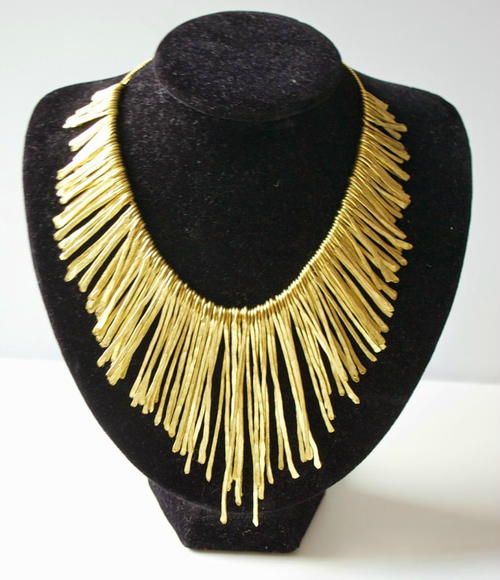 I am honestly majorly biased on this jewelry tutorial because I LOVE this look. This Knockoff Tribal Fringe DIY Necklace is super super gorgeous and I just love how inexpensive it is to make!
Two Hole Bead Double Wrap Bracelet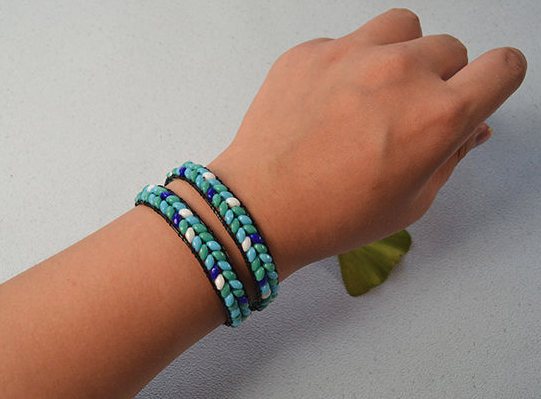 Chan Luu definitely knows what they are doing when it comes to make jewelry. Thankfully, now you know what you're doing too and you can recreate this wrap bracelet!
Polished DIY Earrings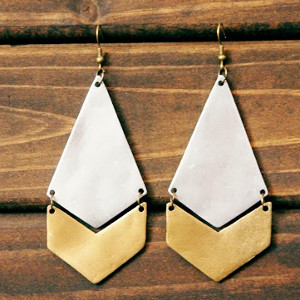 These Polished DIY Earrings are super easy to pair with tons of different outfits. You will love how easy and inexpensive these earrings are!
Chanel Potion Necklaces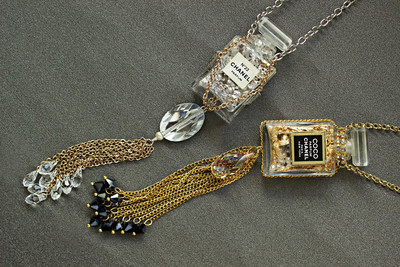 Who doesn't love Chanel? Well, if you love everything about the Chanel brand than you absolutely have to check out these stunning pendants!
Knockoff Anthropologie Beaded Bracelet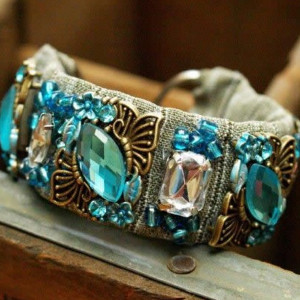 This is a super gorgeous beaded bracelet that combines chunky rhinestones and fabric. This Anthropologie Beaded Bracelet is vintage and stunning!
Prada Inspired Resin Rose Earrings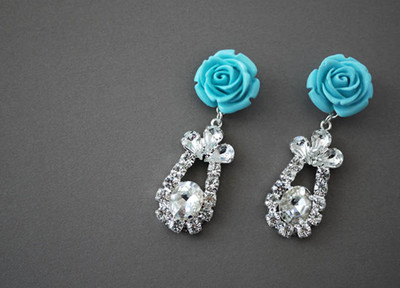 How can you not love these DIY earrings? These Prada Inspired Earrings are so cute and feminine and far FAR less expensive than if you bought the real things.
Anthropologie Knockoff Daisy Chain Necklace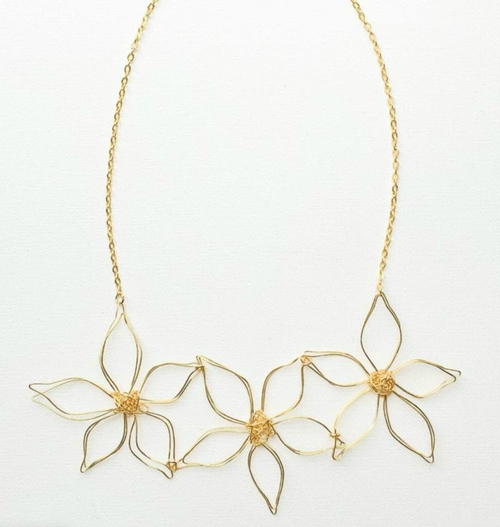 This wire necklace is undeniably gorgeous. It looks super professional and store bout but it will seriously cost you next to nothing to make this Daisy Necklace.
Metallic Lace Cuff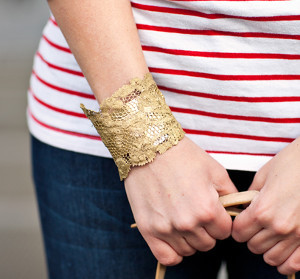 To match that gorgeous necklace from up above we have this designer-inspired lace cuff. Come on do I need to say much more? It's gold and lace and gorgeous!
Trapeze Lapis Earrings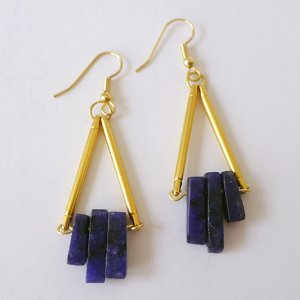 These Trapeze Lapis Earrings are super unique and stunning. These earrings are great for however you want to wear your hair and you can trick all your friends into thinking you bought some designer jewelry
Latest posts by AllFreeJewelryMaking
(see all)