After a long day, there's nothing better than the feeling of crawling into bed and settling down for a long, rejuvenating sleep. At AllFreeChristmasCrafts, we've all been there before and honestly, it's one of the best feelings in the world. Since sleep is such a vital part of our lives, it's important to make sure you have the best things to help you sleep. Whatever gets you to you to dreamland, whether it be the comfiest bed, the coziest slippers, or even your stuffed animal that you just can't sleep without, we don't judge because we have all that stuff too.
When the temperature starts to drop, I think we all need to take a little advice from Olaf from Frozen. He knew what he was talking about when he said, "winter is a good time to stay in and cuddle." So, help make the cold and dreary days of winter pass quickly with your favorite items to help you get that rejuvenating sleep you deserve.
Get Comfy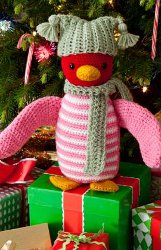 The first step in getting a fulfilling night's sleep is what you wear. You simply can't settle down if you aren't in comfortable clothing. Seems pretty obvious, right? There's nothing worse than getting into bed and realizing that you have to change because your socks are too itchy, or because the pj's you chose don't fit right.
Avoid this problem altogether by making your own sleepwear that you know will be the kind of comfy and cozy clothes you need for all those sweet dreams. Even our sleeping mask will help you catch some more Z's by blocking out the sunlight that seems to break through the windows every morning.
Feng Shui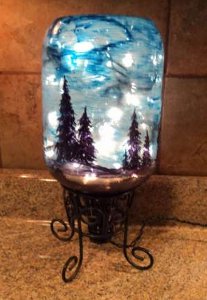 It's all about the ambiance. Whether you believe in feng shui or not, adding sleep enhancing items around the room will be that extra boost you need to fall fast asleep. This means creating an environment that welcomes sleep.
Because bedrooms are people's sleep sanctuaries, the places they go to unwind, relax, and to sleep, they need to be areas that foster those activities. No loud colors, no harsh light, just peaceful decorations to help you fall into a blissful sleep every night.
Melt into your bed
The final step in acquiring a deep slumber is achieved through snuggling into a cozy bed. Getting completely tucked in with soft, warm blankets and falling into plush pillows is key. Once you've accomplished all three steps to the perfect night's sleep, you'll never want to get out of bed again!
P.S. Who says dogs don't deserve comfort, too?
As much as we don't want to admit it, we treat our pets like family. This is why they deserve the same comfort that we award ourselves. Give your pet the gift of blissful dreams with a plush homemade dog pet. Just think of how cute your dog will look all snuggled up in the dog bed that you made yourself!
What's your favorite part of your sleep sanctuary?
Latest posts by AllFreeChristmasCrafts
(see all)