While you're bundled up inside your home during the long winter months, there's no better way to pass the time than by crafting. This winter, AllFreeHolidayCrafts has a new collection of seasonal ideas to create. From winter decor projects to seasonal fashion DIYs to crafts that are just for fun, there's no reason not to enjoy the time spent inside during the cold winter months. When you see the beauty of fresh fallen snow and use it to inspire your winter craft ideas, you'll be surprised by the pretty projects that you can come up with.
What to Wear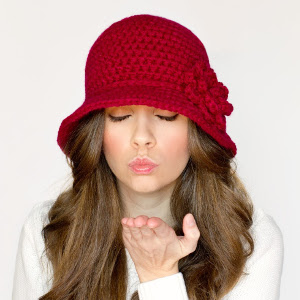 Here are some of our new and trendy winter wearables. Hot trends for this season include ideas for winter accessories that will keep you cozy all season long. Don't let your wardrobe suffer just because you have to wear layers!
How to Decorate

Find tons of great ideas for winter decorations including outdoor lighting options, homemade snowflake decorations, and countless others that you'll be proud to display.
 Just for Fun
There are so many great winter crafts that you can make just for fun. Here are some of the best ideas we've spotted this season. Including easy winter crafts for kids, these hot trends are for the whole family.
What's the best winter-inspired craft that you have ever made?
Latest posts by AllFreeHolidayCrafts
(see all)