Who doesn't love some gorgeous literary ladies repping some truly stunning DIY jewelry pieces? If you are all about those pop culture inspired jewelry patterns than you are going to love this blog! If you are a girl who's heart is in the classics or if you are more of a modern heroine lover, than don't you worry because this assortment of different jewelry pieces will have both for you! Who doesn't love to feel like they found their true love, kept true to themselves, or became a princess?
Plus, if you have a friend who's nose is always stuck in a book, then these different handmade jewelry pieces would be the perfect DIY gift for them. Let's also not forget about the good old holiday where we get to dress up like somebody else for a day. Yes I am talking about finding some Halloween jewelry pieces in this collection. While these different DIY pieces may not necessarily be spooky or haunting, they will make killer costume jewelry accessories, whether you are dressing up for Halloween, going to comic con, or just trying to impersonate your favorite literary lady for whatever reason. Trust me, you will find something in this collection! So without further ado, here is a countdown of some pretty epic literary ladies!
Stunning DIY Jewelry Pieces for Your Favorite Literary Ladies
10. Scarlett O'Hara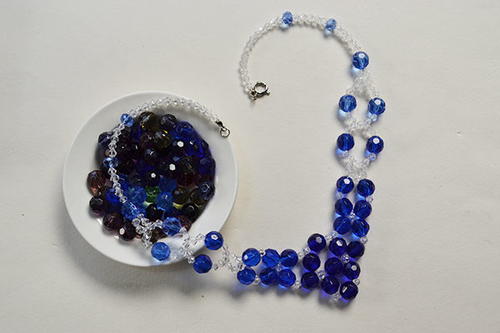 Scarlet O'Hara was a woman who truly loved the finer things in life. She was also very well known for standing up for herself in a society where most women kept quiet. She was a strong independent woman, who very much loved her jewelry pieces to be as bold an extravagant as she was. That is why we paired her with this delightful Blue Crystal Necklace Pattern.
9. Anastasia Steele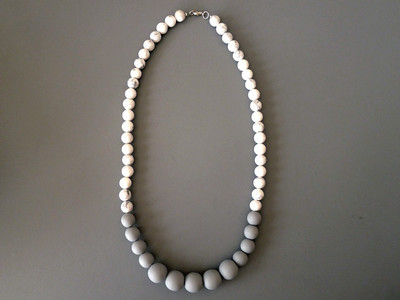 Very new to the literary lady world Anastasia Steele has yet to make a strong name for herself. She is more of a modern literary lady with spunk, brains, and well other interests as well. However, throughout her literary experience Anastasia Steele has managed to remain very true to her delicate and classy style, which is why we paired her with this very lovely Swirling Shades of Gray Necklace.
8. Daisy Buchanan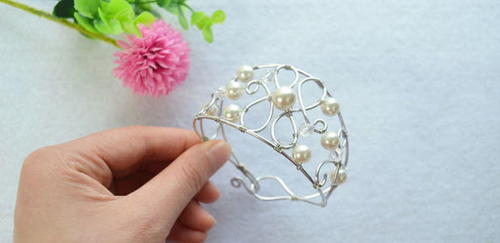 Another leading lady who just adored the finer things in life. While many may not see Daisy Buchanan as a heroine, and some even blame her for the death of our beloved Leonardo Dicaprio (sorry not a book reference I know), she did have a very glamorous style that we could simply not ignore. That is why we have paired her with a stunning piece of pearl jewelry, which was this Whimsical Pearls and Wire Bracelet.
7. Bella Swan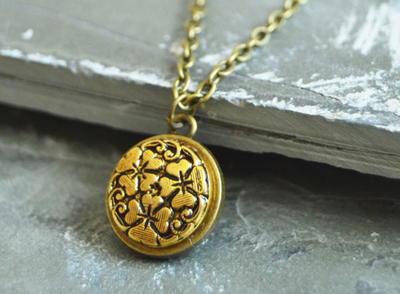 Bella Swan is a modern heroine that many people have mixed reviews on. The reason we believed she was list worthy was because she continued to pursue what she wanted. She was strong, independent, and overall turned out to be a pretty good mom. She did have more of a simplistic style, which is why we paired her with this Vintage Button Necklace. Plus, couldn't you totally see this as an adorable anniversary present from Edward?
6. Galadriel

Here comes the fantasy women! I hope you enjoy the Lord of the Rings lady that we have chosen for this list! Galadriel was written as "the mightiest and fairest of all the Elves that remained in Middle-Earth." She has many other names that she goes by that all match her regal and whimsical style. We felt this Swarovski Crystal Necklace suited her elegant style very well.
5. Lady MacBeth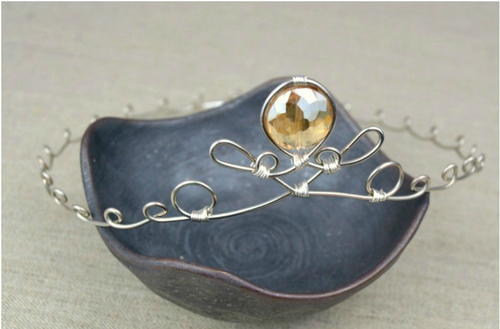 A tragic Shakespearian character, Lady MacBeth is another rather controversial lady of choice. She is not necessarily a great role model, and she does make mistakes throughout the play Macbeth, but nobody is perfect! We decided to pair our dear Lady Macbeth with this Amber Gem Crown because we thought it fit considering what drove her to insanity was the pursuit to be ruler of Scotland with her husband.
4. Katniss Everdeen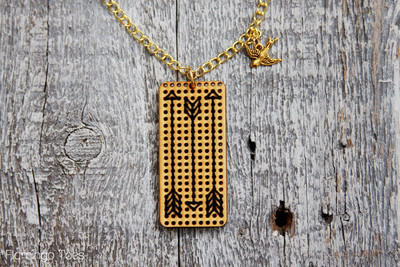 Talk about your strong female character! Katniss Everdeen is truly an independent and loving literary character that many girls can look up to. She always stands for what she believes in, even if it could get her killed, and she is always on the hunt for justice. Speaking of being on the hunt, we had to pair Katniss with this Stitched Arrows Pendant Necklace to coincide with her beloved talent!
3. Daenerys Targaryen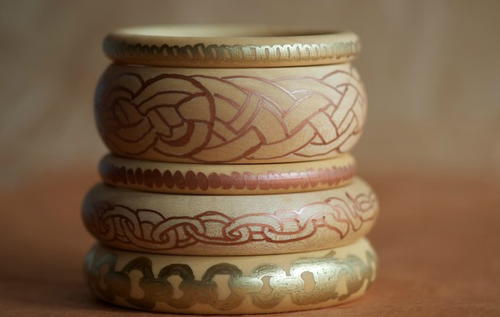 You may know her as Khaleesi because she is the Mother of the Dragons, but no matter what you call her I think we can all agree that she is amazing. She is another strong, action-taking heroine that does not take any crap from anybody. These Khaleesi Inspired Wooden Chain Bracelets were the perfect DIY jewelry piece to complement our Mother of Dragons.
2. Elizabeth Bennet
Don't think we forgot about the ever famous Elizabeth Bennet. She was a true literary lady that did not let love define her, and never changed herself to accompany social norms. She is always someone we can learn a lesson from; and, we paired her with this gorgeous Princess Beaded Bracelet because she ultimately became a princess and she was always wearing gorgeous hues of green and brown!
1. Hermione Granger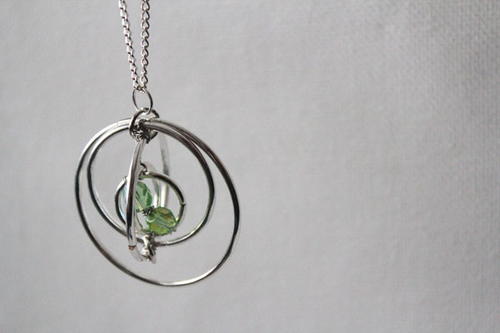 Ending with a favorite Hermione Granger. You don't necessarily have to love Harry Potter in order to adore Hermione and everything she stands for. She was a truly smart and driven individual that we saw deal with bullies and basically life catastrophes. Also, let's be honest, Harry would not have been able to find all the Horcruxs without her. We decided to pair her with this Time Turner Pendant Necklace to remember the iconic time when her and Harry got to time travel momentarily!
Do you think we forgot anyone? Let us know!
Latest posts by AllFreeJewelryMaking
(see all)