Print This Post
I am 7 years old and my face and hands are covered in paint. I am about to throw an open bottle of glitter at my 5-year-old cousin Michael because he said my painting was dumb (a statement with which I disagreed and thought was quite rude). My grandma deftly snatches the glitter bottle out of my hand just as I am about to let it fly. Grandma makes us apologize to each other before we get to taste the cookies she just made. Our apologies aren't very sincere but she seems satisfied and relieved her carpet isn't coated in glitter.
It's one of those memories I'll never forget even though it was just a regular summer day on a visit to Grandma's in South Carolina. Before she started baking, she was painting with us and answering all of our questions about her favorite colors and if we could paint the living room with some of these paints (the answer was pink and yellow and no we certainly could not). I'll never forget it because it was a lot of fun to sit at the table and play with paints and hear my grandmother exclaim what beautiful masterpieces we'd made and then stick them on the fridge where everyone who came in the house could see them.
Whether you're lucky enough to see your grandkids every week for dinner or you only see them once year at a family reunion in Michigan, it's important to make your time together quality time that will create memories that will last forever. To help you make the most out of your time together, we have compiled a list of summer craft ideas to make with your grandkids. Summer brings a break in school and it gives you the opportunity to spend more time together. From projects that you can make outdoors to summer craft ideas for kids to make inside when it's too hot, we have you covered for the summer with the perfect crafts to make with your grandkids. We've compiled a list of 12 summer craft ideas – one craft for every week of summer!
June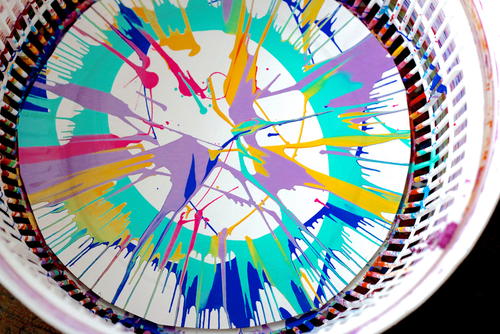 Week 1: Salad Spinner Painting Project
Week 2: Patriotic Pudding Pop Recipe
Week 3: Totally Trending Duct Tape Bracelets
Week 4: Sandy Shores DIY Volcano
Week 5: Colorful Potions Science Experiment
July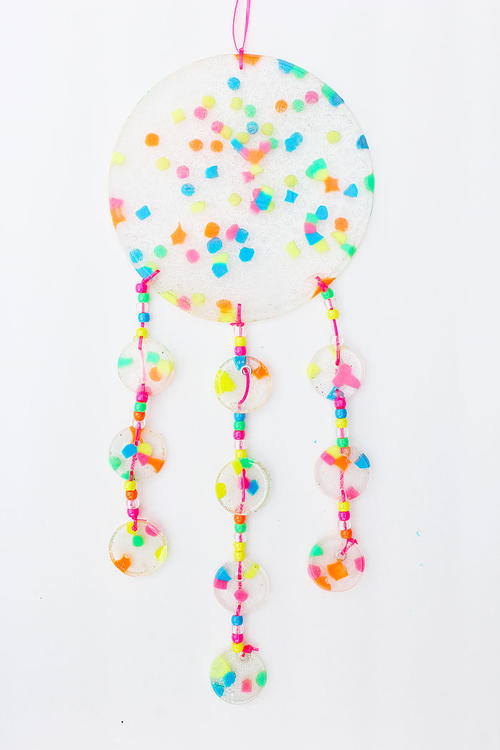 Week 6: Melted Pony Bead Suncatcher Craft
Week 7: Striped Tie-Dye Tutorial
Week 8: Pink Lemonade Playdough Recipe
Week 9: Colorful Cactus DIY Painting Project
August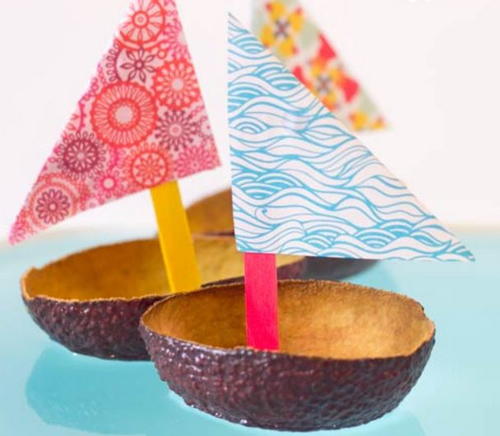 Week 10: Avocado Boat Craft
Week 11: How to Make a Suncatcher with Real Flowers
Week: 12 Magical Tea Cup Fairy Garden
AllFreeKidsCrafts.com is pleased to welcome parents and kids of every age to our collection of the most exciting kids' craft ideas from all over the web. For young minds, arts and crafts develop creativity, so AllFreeKidsCrafts is here to inspire their imaginations with activities and crafts for kids of every age. From nature crafts to make in your own back yard, to edible kids crafts in the kitchen, to crafts for kids who dream of adventure, we feature all sorts of kids crafts from the web's most innovative parents and craft designers.
Latest posts by AllFreeKidsCrafts (see all)
Print This Post