Thanksgiving is the time for giving thanks, we love spending time with our families during this fall holiday. There's nothing quite as delightful as sitting around a table with your loved ones and enjoying some good food. But, why start the Thanksgiving fun with the dinner? You can find even more fun and joy this year with some great Thanksgiving crafts for kids!
Thanksgiving craft ideas are the best because there's an endless variety of what you can make. From table settings to DIY cards, the crafting possibilities are amazing! We specifically have a penchant for Thanksgiving paper craft ideas. The DIY decorations for Thanksgiving are so fun and perfect for fall. The fall color schemes are our favorite, and we think a beautifully decorated home would make a joyous Thanksgiving gathering even better.
If you've never had a chance to try making handmade cards, then Thanksgiving would be the perfect opportunity to start exploring the world of cardmaking. Our list of Thanksgiving paper crafts and DIY cards provided below are great for crafters of any skill level. If you have your own ideas for cardmaking, then you can use these Thanksgiving cards as inspiration for future projects. You never know if you'll discover a new favorite crafting technique!
Delightful Thanksgiving Paper Crafts
Handmade Cards for Thanksgiving
Festive Fall Project Life Cards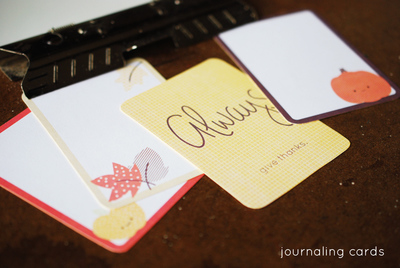 Creatively Colored Thanksgiving Bounty Card
Simple and Sweet Leafy Thanksgiving Greeting Card
Thanksgiving Decoration Ideas
Leafy Greens Wall Hanging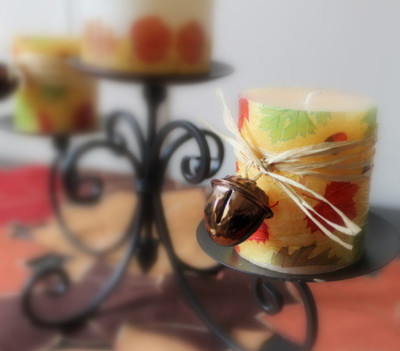 Ravishing Rustic Book Page Pumpkins
Exquisite DIY Decoupaged Autumn Candles
Merry Feast Decoupaged Thanksgiving Sign
More Thanksgiving Paper Craft Ideas
Festive DIY Crepe Paper Acorns and Leaves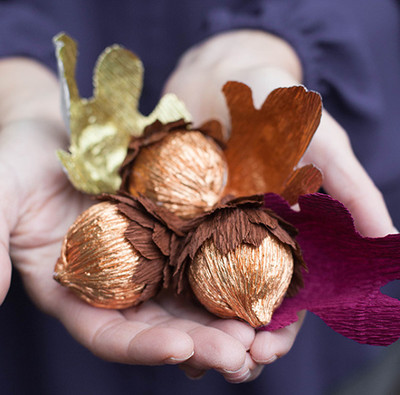 The Perfect Little Paper Pumpkin
Little Pilgrims Free Printables
Little Apple Thanksgiving Turkeys
What are you thankful for this Thanksgiving?
Latest posts by AllFreeHolidayCrafts
(see all)