Keeping up with jewelry trends can be pretty tricky since it seems like things are constantly changing. However, I am here to help you with one of the latest favorites among jewelry makers and wearers. If you are a DIY earring junkie you are going to especially fall in L O V E with this new trend; and, you are really going to get to sink your teeth into some unique projects! If you want to venture out of your typical drop earring or stud earring pattern, this jewelry making trend is going to be your new best friend!
Ear cuffs are slowly continuing to grow in popularity, which means there are tons of different styles coming out for them. I have brought you 7 extremely beautiful and unique ear cuff patterns. Each one has it's own special style. You can mix and match these ear cuffs with all different patterns. Plus, these handmade earring patterns can be mixed and matched with other DIY bracelets or handmade necklaces!
Trend Alert: 7 Ear Cuff DIY Earring Patterns
Sophisticated Sparkle DIY Ear Cuff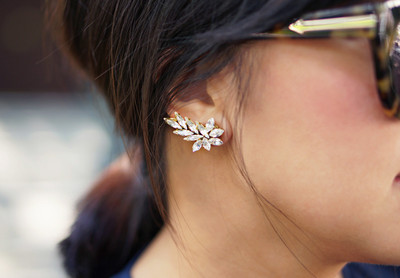 Starting off with something super pretty, this Sophisticated Sparkle DIY Ear Cuff will have you swooning. I mean hello crystals!
Ear Sweeps DIY Earrings
Can you say gorgeous? This Ear Sweeps DIY Earrings is another great ear cuff that is feminine and delicate. Again, hello crystals!!
Southwest Silver DIY Ear Cuff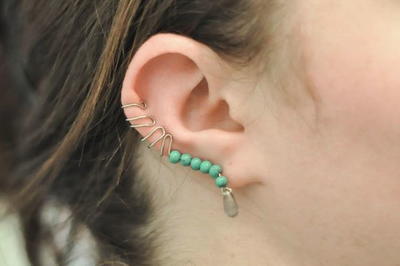 Time to incorporate a little more color into these beautiful ear cuff patterns! This Southwest Silver DIY Ear Cuff is a super fun pattern that really adds a great pop of color!
Bellisimo Bow Ear Cuffs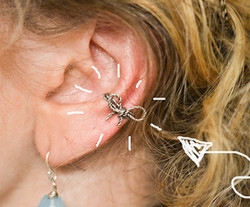 This ear cuff is a little different from the rest. Not only is this Bellisimo Bow Ear Cuff different since it doesn't wrap up your ear, but it is also an adorable bow pattern and much smaller!
Whimsical Wire Wings Ear Cuff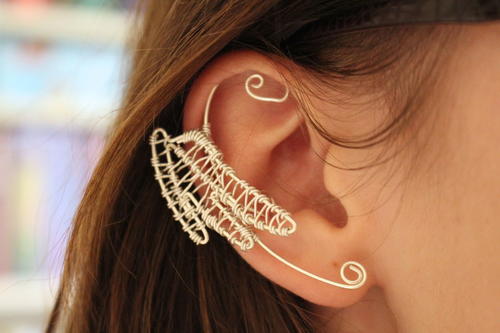 This is another ear cuff that veers off the traditional course. The cool feather design in this Whimsical Wire Wings Ear Cuff would be a lot of fun to pair with your other DIY jewelry patterns!
Hypnotic Crystal DIY Ear Cuff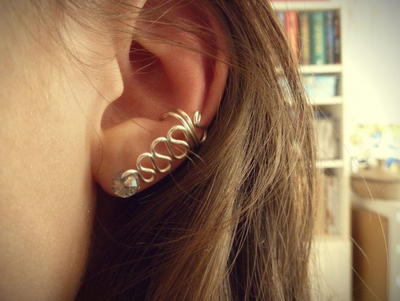 Again going back down the more traditional route, this Hypnotic Crystal DIY Ear Cuff is so cute. I, personally, love the spiral design that it has incorporated into it!
Wiry Ear Cuffs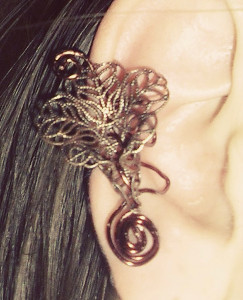 Finally, wrapping up this little collection with this super unique ear cuff. This Wiry Ear Cuffs earring pattern is truly a unique one that takes a bit more skill with wire!
What is your favorite kind of earring to wear?
Latest posts by AllFreeJewelryMaking
(see all)