Believe it or not, 2017 is right around the corner! What are your New Year's resolutions? Besides the usual promises of going to the gym every day (which we usually slack on because who wants to workout in 0 degree weather?) and eating better (sometimes we need junk food in our lives), make improving your home decor a 2017 resolution you'll actually cross off your list. Not sure where to start? That's where this handy collection of 2017 Trending Home Decor comes in! These creative home decoration ideas will inspire you to turn your current home into your dream home.
Along with tricking my body into believing I'm a morning person and working out more for 2017, one of my resolutions is to finally transform my bedroom into my dream room. The problem is that every week, I tend to change my mind about what it will look like. One day I'll want bright colors and modern geometric shapes, the next I'll want simple, rustic decorations. If you're as indecisive as I am and don't know where to start, then these 2017 trends for home decor should help. Even if you don't have a lot of cash to splash, these easy DIY crafts will make redecorating a breeze. They'll give you trendy inspiration, too!
2017 Trend: Bohemian Style House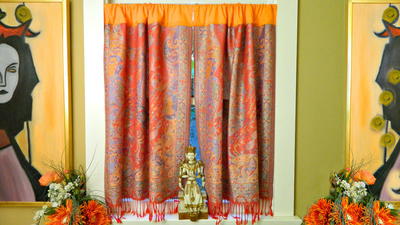 One of the latest house trends that are going to be huge next year is bohemian chic style rooms. Think colorful textiles, lots of rugs, plants, and pillows. Lots of pillows. Luckily for you, we have plenty of easy projects to transform your house into a bohemian dream home. What's even better? These projects are really affordable, so even if your wallet is crying after Christmas, you can still have a decorating party. For boho chic, the more decorations the better. Bonus points if you make this Massive DIY Gallery Wall.
2017 Trend: Faux Fur Furniture
While Despicable Me isn't a brand new movie for 2017, Agnes would definitely squeal over these pieces. Furry furniture and decorations are making a comeback, which we should all rejoice over. After all, they're so soft and comfy, what could possibly be better? Well, besides the fact that these pieces are really easy to make and easy on the wallet, of course. And they're minion approved. For a nap-worthy chair to lounge in, check out this Faux Fur DIY Office Chair!
2017 Trend: Simple Pallet Furniture and Organic Materials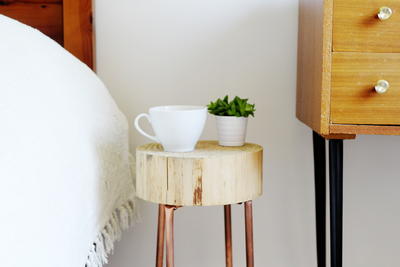 In 2017, organic materials will also be huge in the home decorations world. Furniture and decorations made out of wood and stone will get a big thumbs up next year, so make sure your home includes pieces like these! Making DIY wooden furniture and pallet decorations is easier (and cheaper) than you think. They add a bit of the outdoors to your home in a cozy way, regardless of whether you live in the city or in a farmhouse. I mean, just check out this Rustic Circle DIY Shelf. Besides going into the woods, you can't get more outdoorsy than that.
What are your New Year's Resolutions?
Latest posts by DIY Idea Center
(see all)